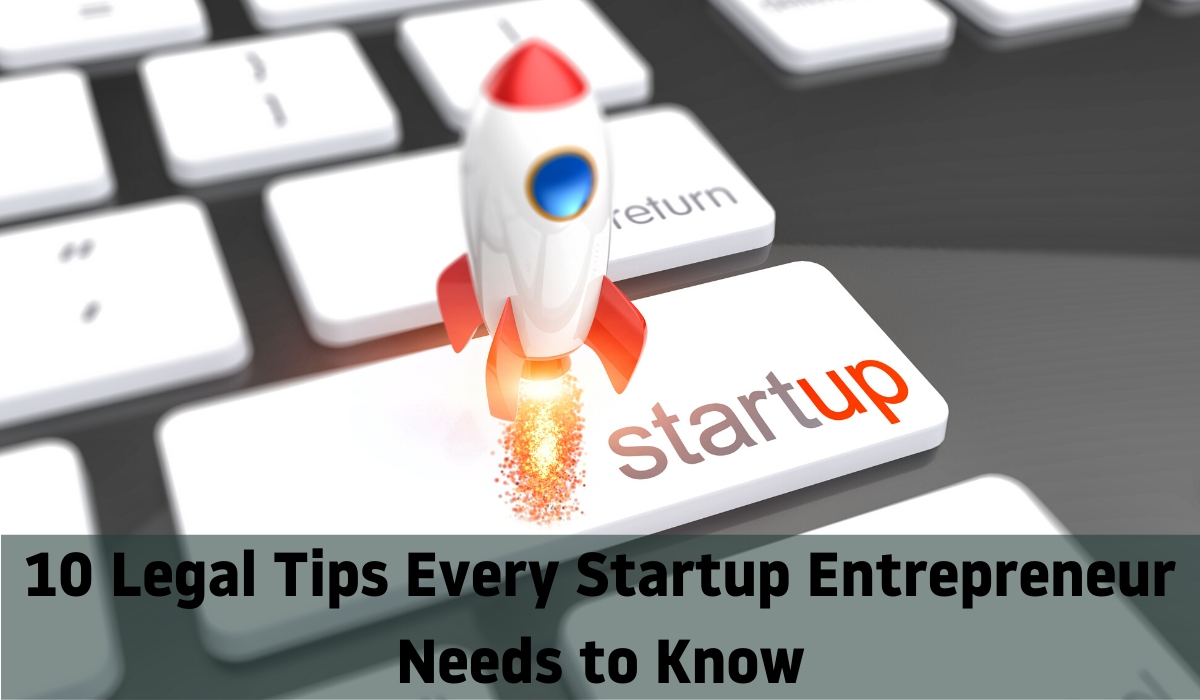 Passionate entrepreneurs drive the growth of successful start-ups by providing disruptive solutions to contemporary consumer problems. For a start-up to be successful, entrepreneurs must possess a strong understanding of the market and the target consumer's needs, a driven mind-set, a unique product, and knowledge of the regulations that govern their business.
In this article, we will provide you with the basic knowledge you need as an entrepreneur to understand how laws regulate and impact your business.  This knowledge plays an essential role in many stages and areas of your business, including safeguarding intellectual property ownership of your product or formalizing legal contracts in a manner that benefits your business.
1. Pick the Right Structure for your Business
While preparing to commence your business, it is important to decide how you intend to structure your business. You can structure your business in various ways, including, a public company, private limited company, limited liability partnership, partnership firm or even a sole proprietorship.
Each of these structures has a corresponding set of rules which your business must comply with, which is why you need to carefully consider which structure is most suitable for your short and long term business goals. You should ideally be clear about the structure of your business at its inception; else you may have to restructure later on, which can be both tedious and expensive.
2. Understand Accounting and Taxation
Many start-ups, owing to their nascent stage of operations and limited time bandwidth of the entrepreneurs, do not devote sufficient attention to taxation and accounting, which can negatively impact the growth of their business. Ensuring that your accounts are maintained properly and that your tax returns are filed accurately very important for any business.
The exact nature of the taxation regime applicable to your business will depend on the structure of your entity and the sector that it operates in. It is important that you adopt the right accounting practices early on and on-board the right partners to ensure regularity in accounts and taxation as there may be severe penalties for non-compliance, and it may also be a potential issue in future diligences while raising capital from external investors.
3. Understand Investment Structuring
A common challenge for entrepreneurs is raising capital for their business' working capital and growth. In India, investors, including High Net Worth Individuals, Angel Investors and Venture Capital Firms, invest in early-stage and growth-stage businesses on varied terms and in different structures.
It is imperative for entrepreneurs to seek sound legal advice to understand which terms and structures benefit their business, especially when negotiating the terms of investment and rights of investors. Typically, following due diligence, the investors and entrepreneurs define their intentions for the investment in a document called a 'Term Sheet', which includes key details about the transaction.
4. Ensuring your Business has All the Permits and Licenses
For every business, procuring relevant business licenses is crucial to the sustenance and growth of the business. In some cases, a business may require multiple licenses, depending on the nature and size of its operations.
If your business lacks the right license, you could be fined heftily, forced to suspend operations and may even be exposed to lawsuits and penalties. Therefore, it is why to check what licenses and permits are applicable to your business and ensure that as an entrepreneur, you take the necessary steps to obtain them.
For example, an entity looking to commence a food business will require a few key licenses, including a Food Business License by submitting Form B to the FSSAI (Food Safety and Standard Authority of India), a Health/Trade License, Shops and Establishments Act License, NOC from the Fire Department, a Lift Clearance, Certificate of Environmental Clearance, Signage License and Music License.
5. Adherence to Employment/Labour Laws
All businesses must adhere to the applicable employment and/or labour laws. For example, if your business includes manufacturing, the provisions of the Factory Act may be relevant to you, which, among other things, will oblige you to comply with the applicable requirements on occupational health and safety of your employees and workers, depending on the size and nature of your manufacturing operations.
Enlisting the services of a legal advisor will greatly help in understanding and ensuring your compliance with the applicable employment and/or labour laws.
6. Know the Applicable IT Laws
With widespread digitization, it is inevitable that your business will collect data from consumers or visitors to your electronic platforms, use servers and rely on cloud computing. This means that it is imperative for you to secure the data that you own, control and use to comply with the Information Technology Act 2000 and relevant state and local laws.
7. Protect your Intellectual Property
The most valuable part of your business is your intellectual property, especially if your business is reliant on proprietary technology. Some of the most common types of intellectual property owned by start-ups include algorithms, codes and research findings.
In India, the Office of the Controller General of Patents, Designs and Trademarks (CGPDTM) regulates the ownership of intellectual property. It is crucial for every entrepreneur to register the trademark for the brand name of their business with the CGPDTM, which will help protect your branding and help prevent any infringement on the same in the future.
It is also important for entrepreneurs to enlist the services of diligent legal advisors who can help you file patents with the CGPDTM to protect your ownership of proprietary inventions and technology.
8. Ensuring Contract Management
Well-drafted contracts are an invaluable necessity to ensure the smooth functioning and future growth of your start-up. If your contracts are drafted with the aim of protecting your business interests, they will provide you with remedies in the event the terms of your contract are not fulfilled or breached by the contracting party.
This is exactly why, as entrepreneurs, it is vital for you to distinguish between contracts that support the growth of your business and those that cause hindrances.
Two types of contracts that businesses commonly enter into are employee contracts and loan agreements.Employee contracts are internal contracts, which contain the details of your business' agreement with an employee, including the agreed salary, scope of work and stock options. A loan agreement is an external contract between a borrower and a lender which regulates the terms and conditions of a loan, including interest repayments and the term of the loan.
9. Keep Up to Date with your Secretarial Filings
To ensure that your business is compliant with the corresponding regulatory framework, you must file your paperwork, including relevant documents with the Registrar of Companies, regularly. Filing and organizing your paperwork relating to employees, financing, corporate structure, intellectual property etc. are also crucial for the due diligence process for further funding after you commence your business.
10. Understand Dispute Resolution
Even with the most detailed contracts, there is a possibility for disputes to arise, and if they do, you must be prepared to pursue or challenge them. Understanding that there are different types of dispute resolution on the basis of cost, time-consumption and effort can help you choose the right avenue for your business in a dispute. For example, based on cost and effort, mediation is one of the cheapest and easiest ways to resolve a dispute, whereas litigation and arbitration are the most expensive and tedious.