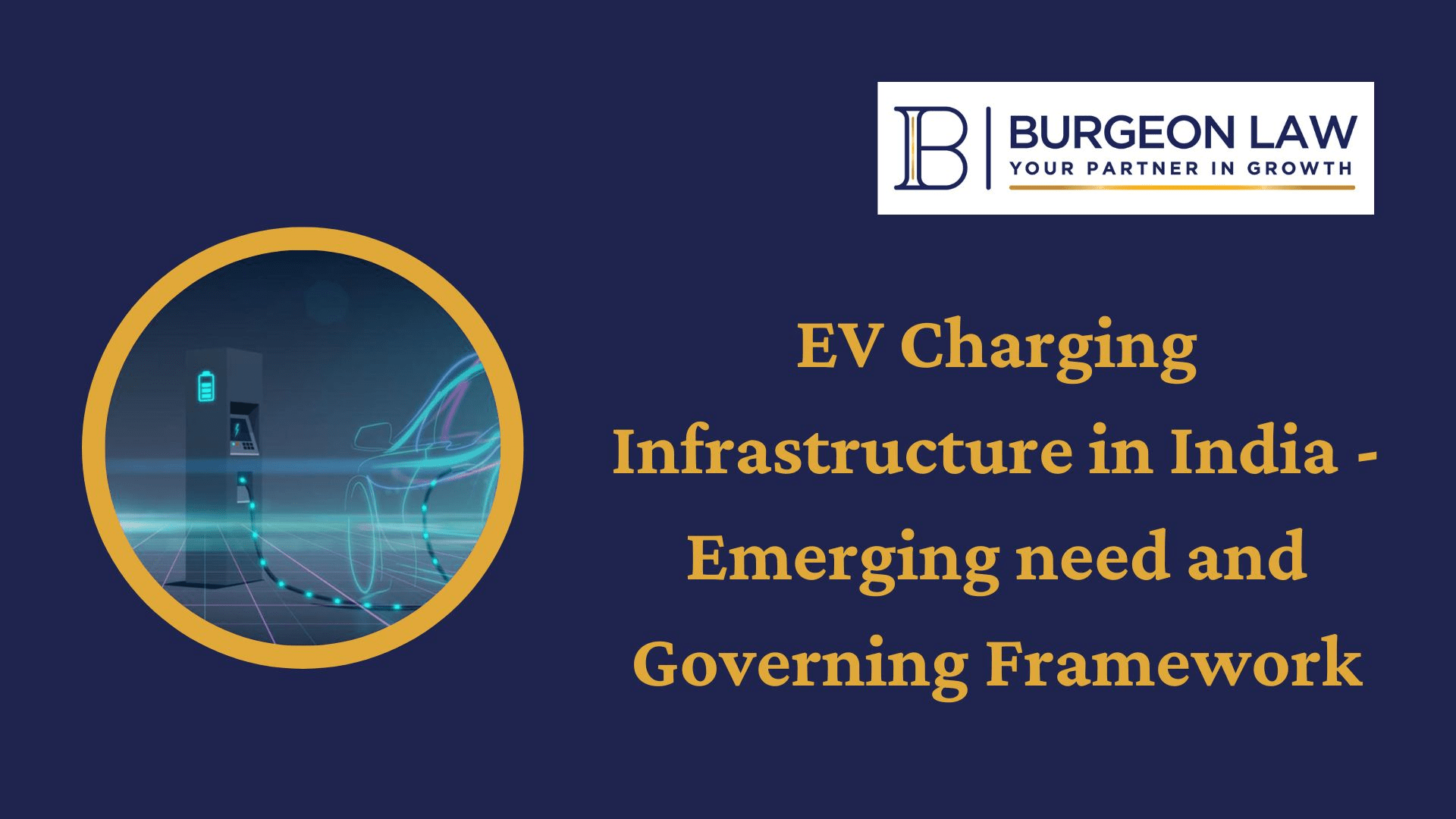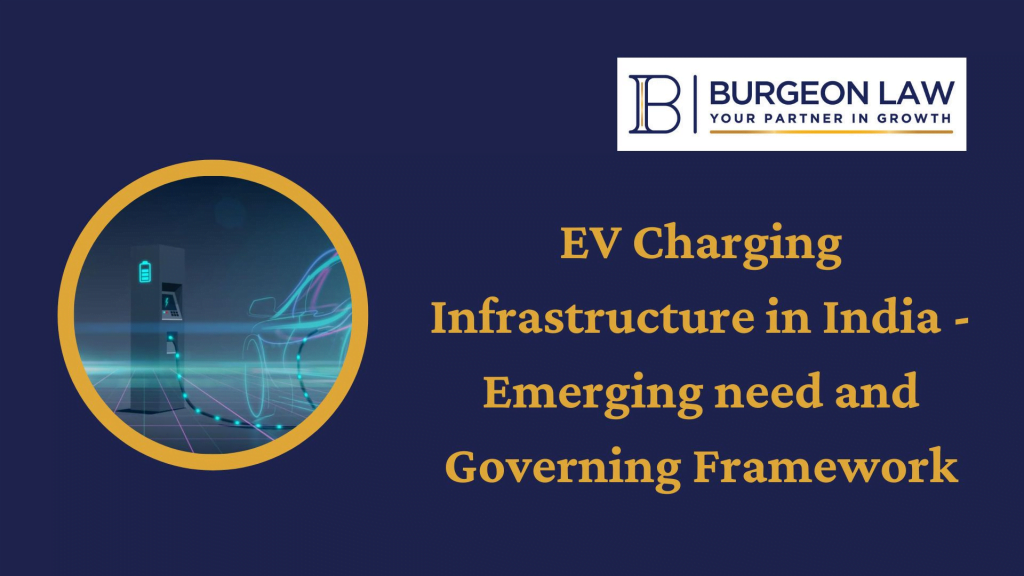 The Electric Vehicles ("
EV(s)
") sector and its charging infrastructure is evolving at a fast pace, with implementation of the Central and State policies, and contribution by several companies, India can be seen elevating towards an all EV-nation. The Asia Pacific region is the largest market for charging infrastructure with a growth rate of 40.7% from 2020 to 2027. India has been amongst the few countries that supported the internationally acclaimed Clean Energy Ministerial' s EV30@30 campaign which aims to sell 30% Electric Vehicles by 2030, and to achieve the goal of becoming a global EV superpower, having a robust charging infrastructure to support the same is a must. The Indian government has taken several initiatives for boosting the growth of EV industry, with specific focus on the backbone of the industry i.e., the charging infrastructure. In fact, the Central and the State governments have joined hands with several corporate houses/companies and have setup charging stations across the country and this number only seems to be rising, thereby aiding to meet the requisite demand for EV charging stations in India. Over 25 states in India, have released their State EV Policies that envisages promotion and creation of charging infrastructure through subsidization of investment. The aim is to provide EV charging stations in malls, residential areas, bus depots, public parking areas, fuel pumps, railway stations, across national highways, and provide incentives/subsidies to EV manufacturers, charger manufacturers, energy operators etc., for setting up of public EV charging station.
Private EV Charging Infrastructure
Several State Governments via amendments in housing bye-laws and building codes to enable individual owners to setup and install EV chargers in their building premises, colonies, residential societies, etc. The private charging infrastructure paves the way for the development and installation of public charging infrastructures owing to consumer shyness and lack of easy access to charging stations/battery swapping stations.
Public EV Charging Infrastructure
While the need for EV charging infrastructure is being emphasised enough, the need for widely spread public charging infrastructure is emergent, due to which several ministries and authorities, several guidelines policies have been introduced in the past year, emphasising on provisions for public charging stations and individual owners. The Battery Swapping Policy for adoption of battery swapping in EV two-wheeler and three-wheeler ("
e3W
") further incorporates provisions for financial support, incentives and subsidies, whilst focusing on the importance of re-usable and swappable batteries, which is another integral step forward for creating a boost in the ecosystem. The aforesaid guidelines and the battery swapping policy have been framed after careful consideration of progress made and suggestions received from various stakeholders and has been revised to support creation of a robust EV Charging Infrastructure in India.
Recent Market Trend
Moreover, several big corporations and companies are stepping into the EV charging sphere, including construction and development of EV charging stations and the related infrastructure. These corporations, logistic and delivery-based companies have adopted EVs for their last mile delivery systems. Moreover, the State governments are focusing on shifting the focus of EVs from e3W like e-rickshaws to other public transportation modes such as buses. Procurement of electric buses has begun in several states such as Delhi, Maharashtra, Jammu and the depots are to be equipped with adequate charging infrastructure. Several startups have aided to this boost by developing products or services by way of battery swapping and/or the charging stations across different parts of India, both rural and urban locations. With upcoming market trend of development in this arena of setting up of charging stations and facilities, the customers will be at ease as these deals will help in mitigating accessible and operational challenges.
Way Forward
The entire EV sector and the charging infrastructure is evolving at a fast pace, with implementation of the Central and State policies, and contribution by several companies, India is shifting towards an all EV-nation.  One can now locate EV charging stations at several fuel pumps across the nation. The charging points are lesser in comparison to other fuel points, but the mere thought of finding a charging station easily eases the mind of an EV consumer and thereby may aid a potential consumer. Improved availability of charging facilities eases EV buyers' minds in India. Rising oil prices, carbon emissions, and environmental awareness drive consumers towards EVs, prompting the government to incentivize manufacturers and promote EV sales.