People - Burgeon Law Firm
Get to know the team behind Burgeon Law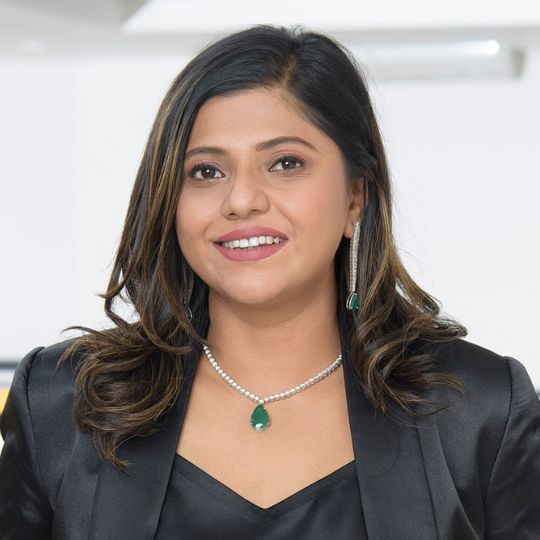 Reckoned as an entrepreneurial lawyer, mentor and start-up enthusiast, Roma Priya is the Founder of Burgeon Law, a multi-service law firm in India that takes pride in fuelling the innovation economy and being catalyst in the growth of start-up ecosystem.
Articulate, reassuring and knowledgeable, she has a good sense of what is achievable and what is not, thereby steering expectations of clients to possible outcomes. She is thorough and market-leading in her reputation.
Under her leadership, Burgeon Law has evolved from a boutique law firm acting as a one-stop destination for all legal matters for companies and investors to an integrated, innovation-led, and emerging global law firm that handles all aspects of corporate and commercial laws, transactional practice, fund formation, fund raising, commercial contracts and dispute resolution. Curating solutions by integrating legal acumen and sector-specific knowledge, the firm is head-quartered in New Delhi, India and services clients across the globe. 
Founder of Burgeon Law
Passionate about entrepreneurship and innovation, she thinks on her feet and is driven by the growth mindset. She believes in disruption through innovation and stays committed to mentoring entrepreneurs in their journey of pursuing their calling. Her collaborative approach ability to think in totality for clients has helped her foster long-term relationships with them. She is contemporary, adaptive, and dynamic, and often envisions Burgeon Law as a professional practice that would be reckoned as 'the law firm of the future'.
Roma also has keen interest in various social and entrepreneurial initiatives that shape up the future of India – right from mentoring future entrepreneurs to authoring a book that would handhold them understand the practicality of legal and business solutions while starting up. She is also an avid traveller and values the importance of work-life-balance, an ethic she has instilled in her team and which has also become one of the core ethics for her firm.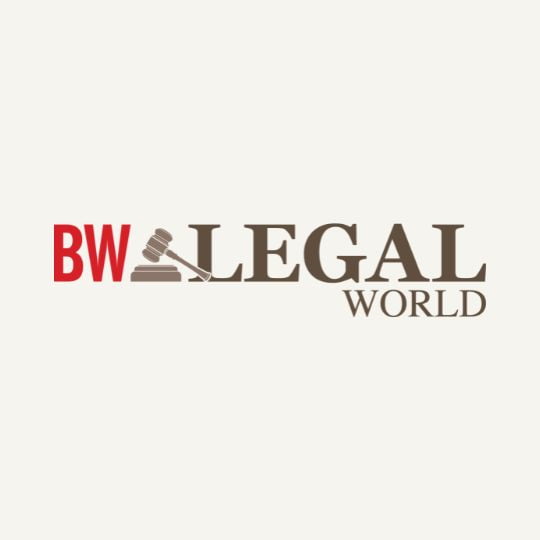 Top 40 under 40 Lawyers and Legal Influencers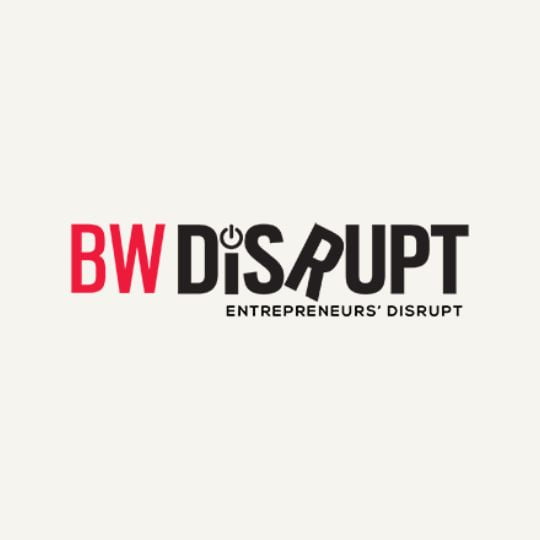 Female Entrepreneur - Making New Strides 2021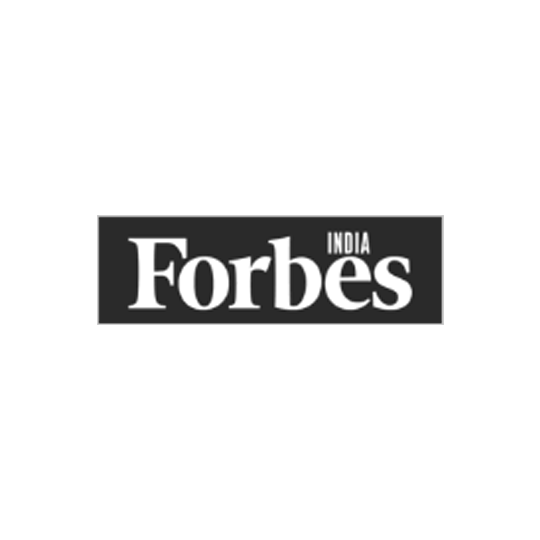 Managing Partner of the Year 2022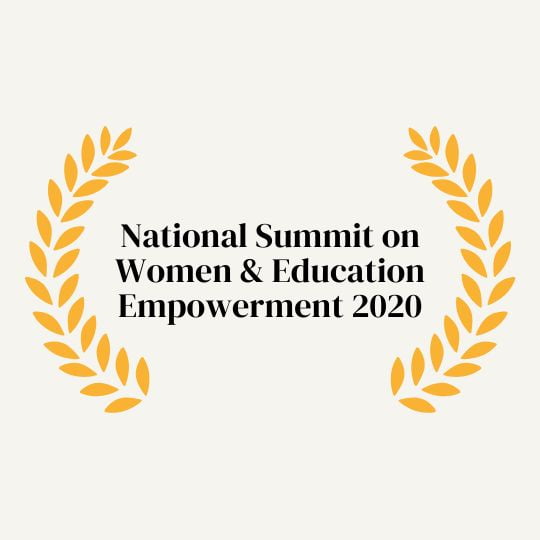 Female Entrepreneur - Making New Strides 2021
Abhisshek holds an experience of more than 14 years and currently advises domestic and international clients across a broad spectrum of corporate work. Abhisshek's spectrum including private equity and venture capital, acquisitions, joint ventures (domestic as well as cross border), due diligences and corporate commercial contracts. His experience also includes rendering advisory services on foreign exchange, infrastructure, and project finance. 
In the last 14 years, Abhisshek has advised varied set of clients including venture capital funds, early-stage ventures as well as start-up/growth stage companies. Abhisshek is a trusted advisor of several renowned companies/funds in relation to their fund-raising activities, strategic transactions including joint ventures, collaborations, acquisitions, flip structures and on corporate and commercial matters.
While Abhisshek remains sector agnostic, he has extensive experience in advising broad range of clients in a variety of industry sectors including e-commerce, infrastructure, information technology, manufacturing and hospitality. Abhisshek' s extensive experience and knowledge stems from his exposure to multivariable sectors, ever emerging industry trends and representation of diverse clientele.
In relation to pro-bono work, Abhisshek is associated as a mentor with multiple organisations/programs such as Atal Innovation Mission, Atal Incubation Centre – Nalanda Institute of Technology Foundation, Odissa. 
Before joining Burgeon Law, Abhisshek was working with leading Indian law firms and multinational organisations.
In his spare time, Abhishek enjoys long drives and listening to music.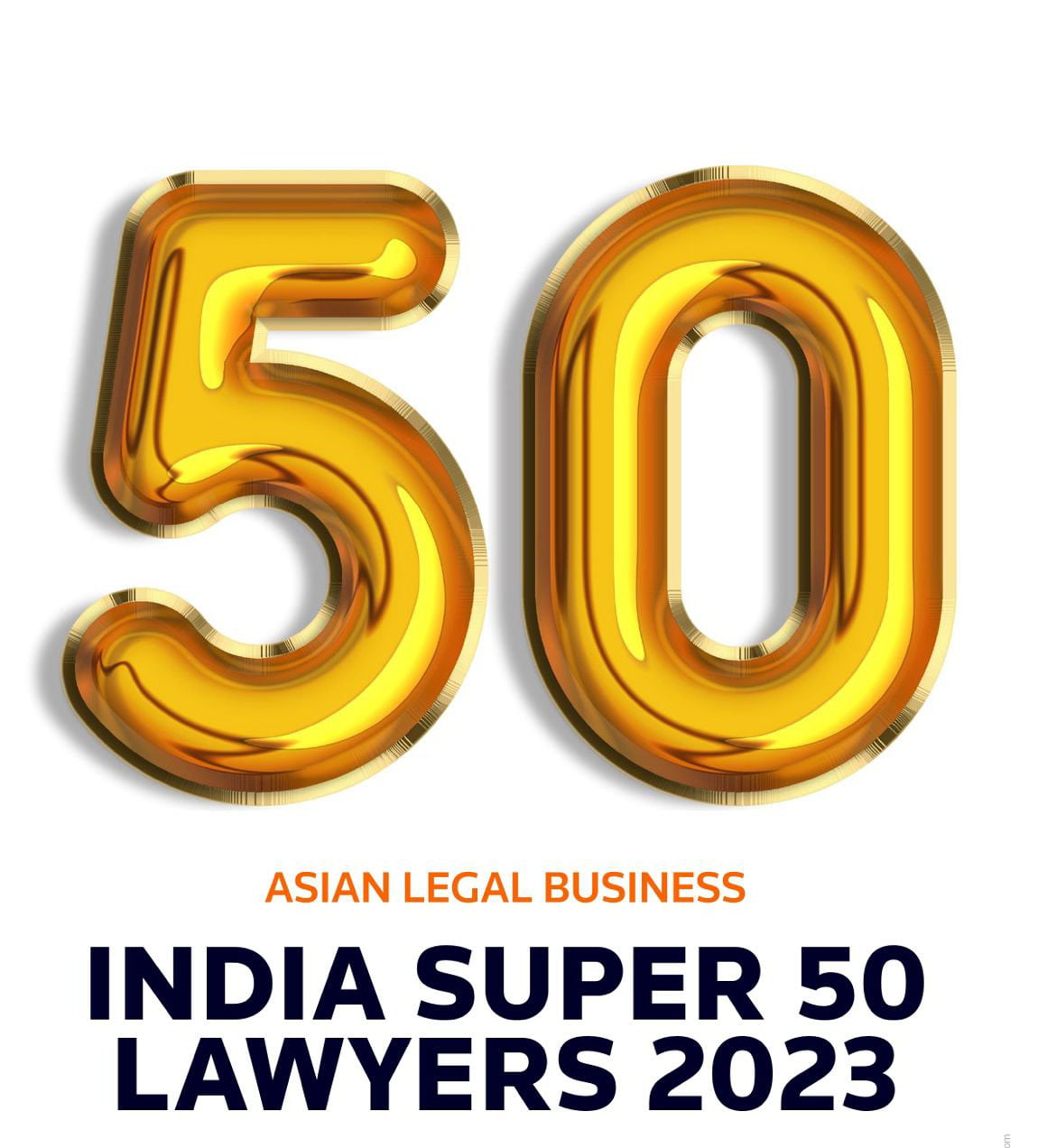 INDIA SUPER 50 LAWYERS 2023
Anish specialises in transactional and technology law. With an exceptional track record and deep expertise in this specialized area, he has garnered diverse recognition and respect from his clients and peers alike. Anish is highly regarded by clients for his hands-on approach, technical knowledge, and exceptional negotiating skills.
Prior to joining Burgeon Law, Anish has held positions at renowned law firms such as AKS Partners, Khaitan & Co, and Shardul Amarchand and Mangaldas. Anish's journey towards becoming an accomplished lawyer began with his passion for both law and technology. Armed with his law degree from one of the prestigious law schools of the country, he embarked on a path that would merger his two interests seamlessly. One of the key factors that sets Anish apart is his ability to grasp the intricacies of cutting-edge technology. His deep understanding of the technological landscape allows him to provide informed legal advice to clients operating and rapidly involving sectors such as artificial intelligence, cryptocurrency, blockchain, cyber security and digital platforms.
Anish Jaipuriar's Success
Anish's success can also be attributed to his unique approach to transactional law. He goes beyond merely executing deals and agreements; instead, he focuses on developing strong relationship with his clients, understanding their business objectives, and working collaboratively to achieve their goals. His meticulous attention to details ensures that transactions are handed seamlessly, mitigating risks and maximising value for his clients. His profound commercial acumen allows him to comprehend the economic intricacies behind each transaction, ensuring a comprehensive delivery of corporate advisory services.
Throughout his career, Anish has guided clients through various complex processes, including corporate insolvency resolution (as part of stressed transactions) under the Insolvency and Bankruptcy Code (IBC), equity and debt fundraising, corporate and internal restructuring (including flip & reverse flip, buybacks and ESOPs), and other strategic transactions (i.e. demergers, slump sales, and court-driven schemes).
With his exceptional technical knowledge, astute commercial acumen, and remarkable negotiating skills, Anish is a valuable asset to Burgeon Law and an esteemed advisor to his clients.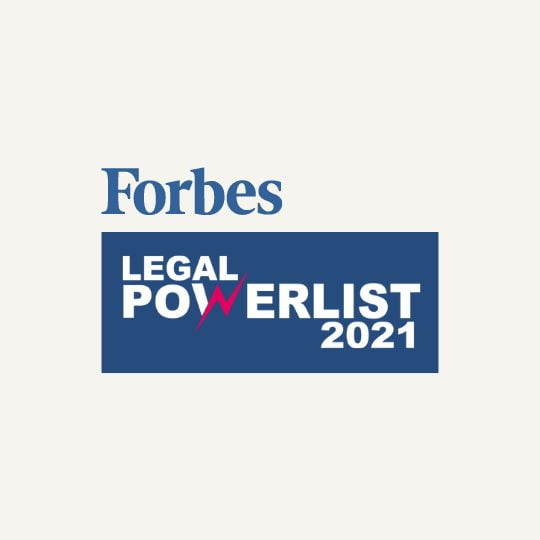 Forbes India Legal Power List -2021 & 2022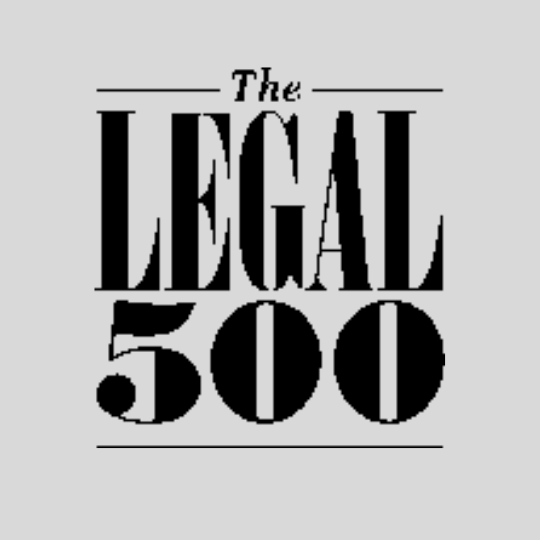 Leading Individual (M&A) - Legal500 (2023)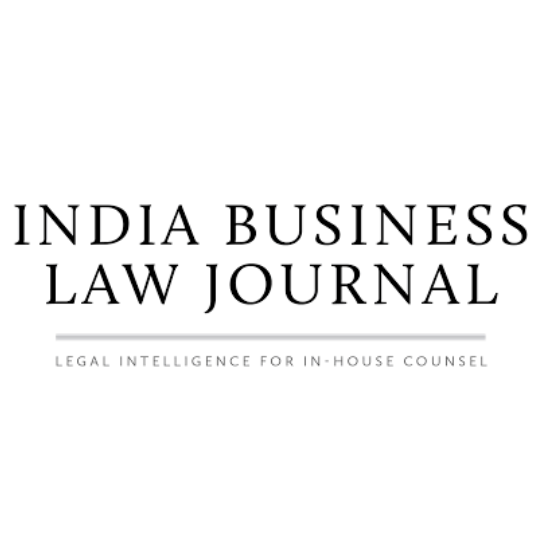 IBLJ Future Legal Leader - 2021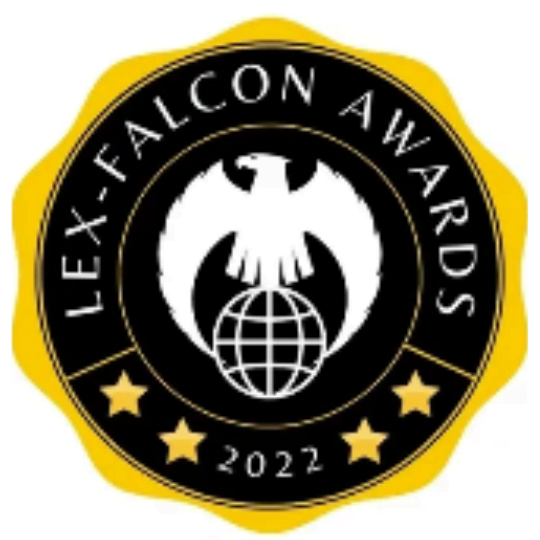 Lex Falcon Award 2022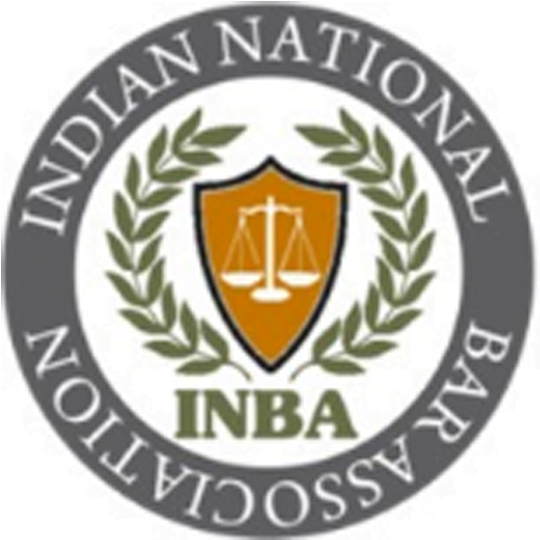 Young Lawyer of the Year (Mergers & Acquisition) - 2021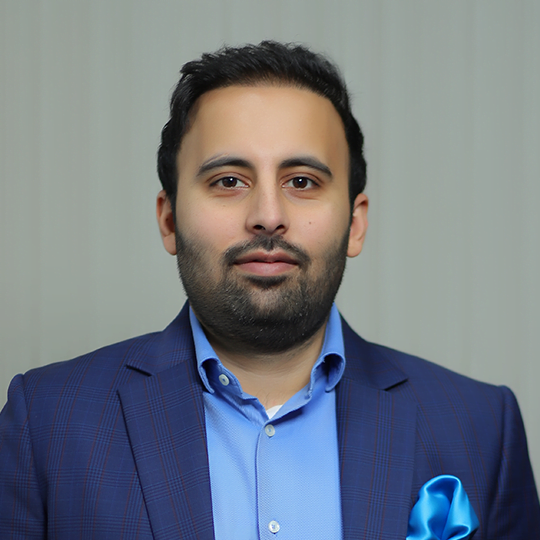 Ankit is passionate both about the law and the start-up ecosystem and has over 9 years of experience in advising clients in the practice areas of venture capital, venture debt and private equity transactions, M&A and general corporate advisory.
 He specializes in structuring, legal due diligence, negotiation of transaction documents and management of the compliance function. He has previously worked with AZB & Partners as part of their private equity and general corporate practice.
In his current role, Ankit is leading investment transactions for VC funds and companies alike in various stages of their growth journey. Some of key funds that Ankit works with include Venture Highway, Lumikai, Axilor, Equanimity and Angel List, while some of the companies for which he has led investment rounds include the Sleep Company, WIOM, Questt, Khoya Mithai, Eggoz and Urban Yogi.
An attorney with a deep passion for philosophy and economics, Devashish brings a unique perspective to the practice of law at Burgeon Law and believes that commitment to ongoing education (across fields) and a well-rounded knowledge base enables a corporate lawyer to analyze legal issues from multiple angles, ultimately leading to innovative and effective solutions.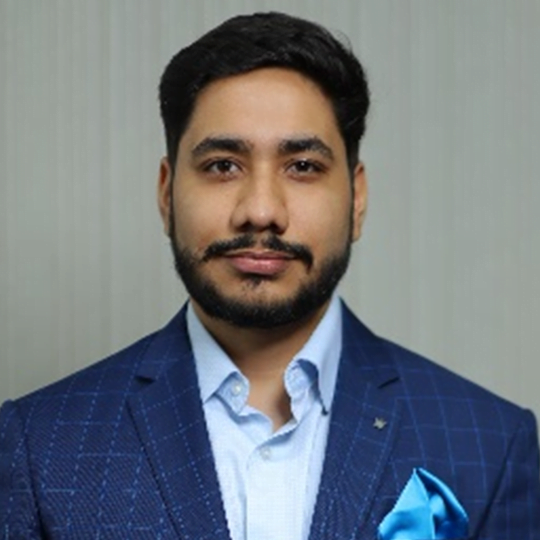 Devashish's extensive experience spans nine years, acquired through his tenure in the bustling metros of Delhi and Mumbai. Specializing in general corporate matters, mergers and acquisitions (inbound and outbound), venture capital, employment laws and debt finance, Devashish possesses a commendable understanding of the intricate landscape of commercial transactions, from fundraising and investment to divestment and joint ventures.
Beyond his specialization in corporate matters, at Burgeon Law, Devashish serves as a versatile legal resource, offering advisory services across a wide range of legal domains. His knowledge-base spans various fields, including companies, partnerships, LLPs, foreign investment, exchange control, information technology, and labor laws. Devashish's reservoir of legal acumen is expansive, rivaling the abundant deals Burgeon Law has helped close in the past years.
In the general corporate arena, clients (ranging from MNCs, startups, and discerning investors) have engaged Devashish for a wide array of legal matters, such as vendor, procurement, and reseller contracts, distribution and franchise agreements, consultancy and service agreements, as well as intellectual property rights (IPR) licensing agreements. Devashish's proficiency extends to various other legal domains, including transactional advisory, collaboration and revenue sharing arrangements, technology transfers, and corporate and commercial law.
Together with the exceptional team at Burgeon Law, Devashish is dedicated to providing outstanding legal representation and exceeding clients' expectations.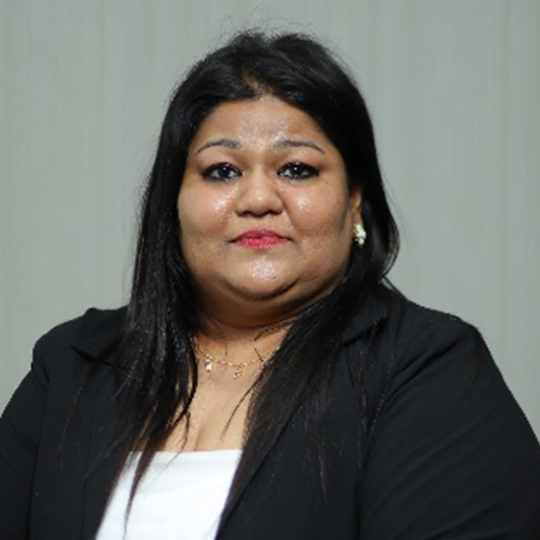 Pratishtha Saini is a Human Resource Professional with specialization in Training and Development. Currently she leads HR functions and best practices at Burgeon Law.
She is strategic performance focused executive with high integrity, with more than a decade of industry experience, progressively increasing responsibilities and "hands-on" exposure to entire gamut of Human resources function across levels with focus on Learning and Development and HR consulting handling various HR functions of the Employee life cycle including Talent Acquisition, Talent Development, Employee Engagement etc.
Effective cross-cultural communicator with an ability to listen and interpret candidate, employee and client needs, create successful outcomes in complex situations.
She is a post-grad, M.B.A with Human Resources as her specialization and an engineering graduate – B.E (Bachelor of Engineering) in Computer Science.
A firm believer of continuous learning and passionate on building human capability and coaching, she is also pursuing a Diploma certification in Training and Development from the Indian Society of Training and Development (ISTD). Her prior work exp. is in industries like Legal and Engineering services.