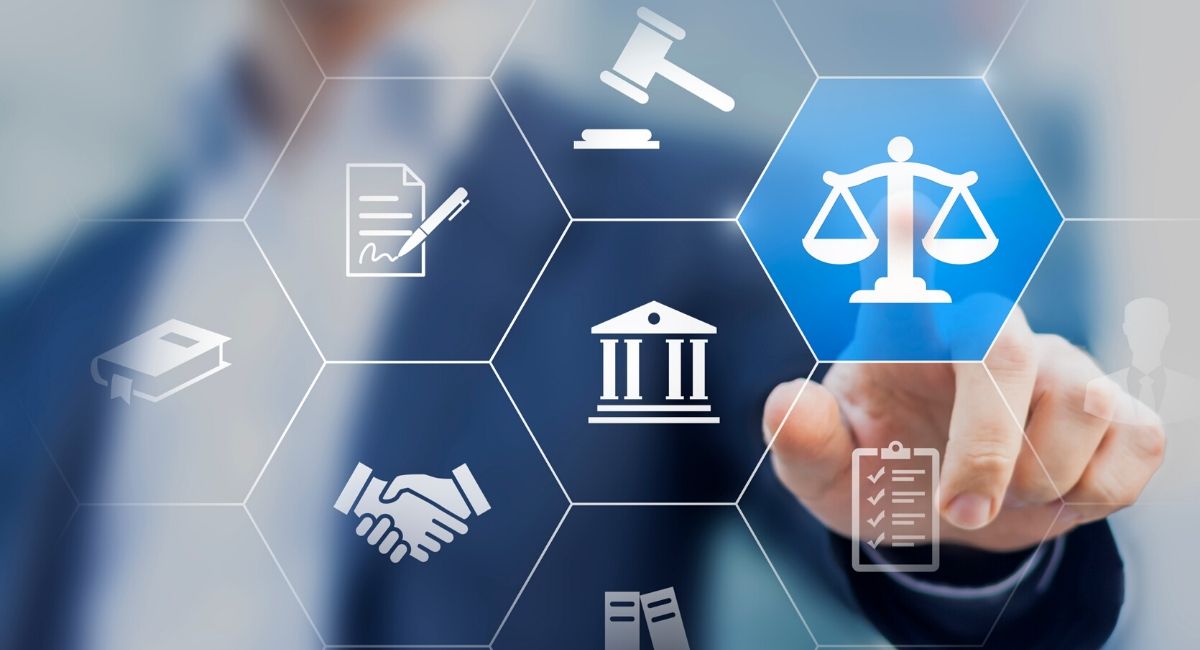 When entrepreneurs get their business off the ground, their primary focus is on the product or service they are selling, the supply chain and other related technicalities. While entrepreneurs need to prioritize this, they must be prudent and not overlook the legal implications of their business strategy.
As an entrepreneur, having trusted legal advisors is crucial to prevent you and your business from violating the agreements and laws that govern your business. In this article, we will focus on the role of lawyers in counseling entrepreneurs as you navigate the complexities of running your business.
1. Foundation of the Company
Lawyers can advise entrepreneurs on the ideal structure of their business, whether as a sole proprietorship, partnership, limited liability partnership or company, and can also help entrepreneurs decide how they will structure the investment in their business, including debt or equity. Another good time to enlist the services of a legal professional is when an entrepreneur is raising funds from venture capitalists or angel investors in the initial stages of his/her business.
When raising funds, it is imperative for founders, as well as the investors, to be on the same page regarding equity, rights and obligations that will form the investment agreement. This is where a lawyer's role comes into play as a lawyer can help you negotiate the details of the agreement and explain the implications of the related rights and obligations to their clients.
2. Co-founders' Agreements
Running a business as a one-man-shows is incredibly tough, and an entrepreneur often needs a co-founder to share the burden of running and growing a business. A lawyer can help in understanding how to divide the benefits, rights, obligations and duties of the co-founders in a manner that benefits the co-founders as well as the business.
Entrepreneurs need to negotiate ad execute co-founders' agreements, ideally before a company begins its operations, as it ensures clarity of roles and contains efficient solutions that address co-founder exits and thereby avoiding a negative impact on the business, other co-founders and stakeholders.
3. Employment Laws
Employment laws are complicated, specific and need to be navigated with caution to avoid lawsuits from disgruntled employees. Lawyers can guide the entrepreneurs through laws governing employment as well as laws on termination, salary/wages and paid/unpaid internships.
Employee rights are of paramount importance, and sometimes these rights can be violated unintentionally due to the lack of common knowledge of the impact and effect of employment law. In case of a dispute, lawyers may even be able to mediate between the business and the aggrieved employee and guide the entrepreneurs to initiate an investigation into any alleged misconduct and offer compensation, if necessary.
4. IPR Laws
Innovation and invention are the heart of many startups, which is why protecting an entrepreneur's intellectual property are crucial to prevent others from raking in the profits that legally belong to the entrepreneur. To prohibit unlawful appropriation of intellectual property, there are a number of laws, including the Copyright Act, 1950, Patents act, 1970, Trade and Merchandise Marks Act 1958 and Designs Act, 1911.
Entrepreneurs need the assistance of legal professionals to understand how to obtain the highest level of protection for their ideas and inventions. Lawyers can do this many ways, including, naming multiple persons who claim ownership of the same invention as joint inventors to prevent a situation wherein neither party can make commercial use of the concerned invention.
Entrepreneurs should also consult lawyers before deciding on their brand identity and logo because they can advise you on whether your chosen branding is unavailable, and how you can go about changing your branding to avoid being sued for misappropriating intellectual property from an existing brand.
5.Dealing with Legal Regulations with the Help of a Lawyer or a Compliance Manager
There is a gamut of legal regulations within the bounds of which a business has to operate. These regulations have been laid by legislation and are enshrined in different acts such as the Indian Contract Act, Companies act (and amendments), Consumer Protection Act, Industrial Disputes Act, Information Technology Act, Payment of Gratuity Act, Standards of Weights & Measures Act, Foreign Trade (Development and Regulation) Act, Foreign Exchange Management Act, and many other acts.
It is impossible to not infringe upon any one of them without the help of a lawyer who will ensure that the business abides by all these laws. There is also a complicated Income Tax regime in India that regulates the rules pertaining to corporate tax.
All startups need tax lawyers, or there is a genuine possibility that they may go out of business after an audit.
6. Data Protection
There is no coherent data protection regime in India yet as the draft data protection bill was tabled in Parliament in December 2019. In the absence of such a regime, the Information Technology Act has sections that address specific data protection issues, including breach of data privacy and use of collected data.
Given the lack of clarity in India's data protection regime, it is in an entrepreneur's interest to enlist the services of a legal professional to understand how he/she can abide by the current data protection laws and structure his/her business to survive any future or pending changes in the data protection regime. It is also judicious to involve a lawyer to draft your business' terms of use if you have a website or a website based service to delineate the scope of responsibilities between your business, the service provider and the user.