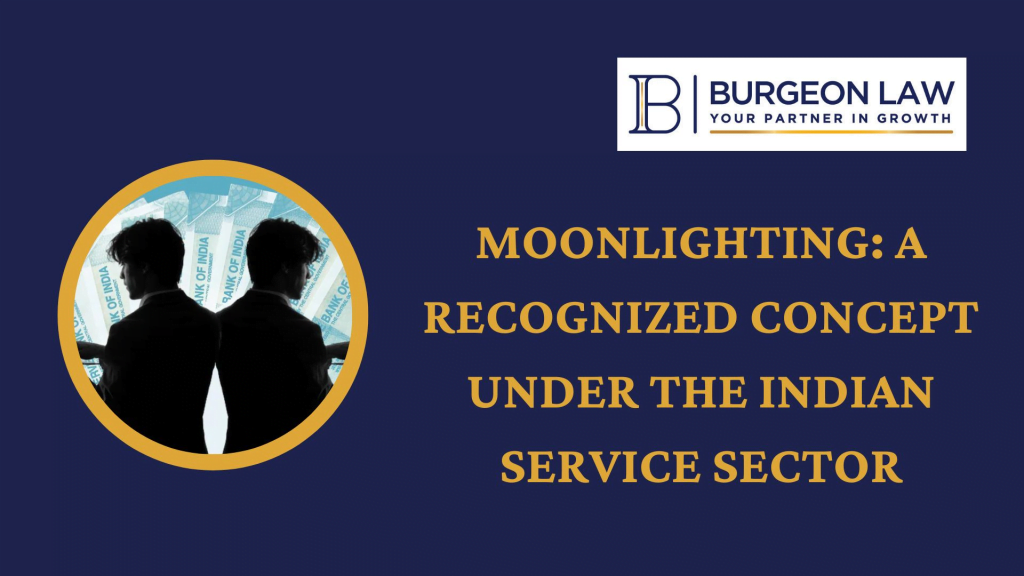 Moonlighting is becoming increasingly common in the Indian service sector as employees look to supplement their salaries with part-time jobs or business ventures outside of their primary full-time employment. This practice has raised ethical and legal concerns, with some companies taking a hard-line approach to moonlighting while others are more liberal in their policies. The legality of moonlighting within existing employment laws is a hotly debated topic, with the situation not entirely clear-cut.
Under the existing employment laws of India, moonlighting can be viewed under the ambit of dual employment, which is regulated under various statutes. For example, the Factories Act of 1948 stipulates that any worker engaged in a particular factory on a given day shall not be permitted to work for any other factory apart from the one they are engaged in. Similarly, the Industrial Employment (Standing Orders) Central Rules of 1946 impose the concept of "exclusive service," barring workmen from acting against the interest of their employer or taking any additional employment role that may adversely affect their employer's interest.
However, these laws do not extend to all working individuals or professionals, and moonlighting is mostly governed under the employment agreement entered between the employer and employee. Companies often impose non-compete, confidentiality, conflict-of-interest, and exclusive service clauses to protect their material business interests and ensure employee productivity. However, these restrictions must be reasonably exercised to avoid being overly restrictive towards the employee's freedom of trade and profession, potentially invalidating them under Indian Contract Law.
The courts of India have taken a balanced stance on the matter, with the Supreme Court holding in the case of Niranjan Shanker Golikari vs. Century Spinning & Manufacturing Company Limited that exclusive service provisions during the period of the contract of employment when the employee is bound to serve their employer exclusively are not within the ambit of restraint of trade. Similarly, the Madras High Court held in the case of Government of Tamil Nadu vs. Tamil Nadu Race Course General Employees Union that if the contract otherwise provides or the master consents, there may not be any prohibition on having dual employers.
Therefore, under the prevailing employment laws of India, moonlighting is not a regulated practice, but it is always advisable to seek prior consent from the employer before carrying out such action. Employers should be mindful when laying down the terms of the employment agreement that any negative covenant in relation to the practice of moonlighting must be reasonably exercised and expressly substantiated as being carried out for the purpose of safeguarding business interests.
In light of the Covid-19 pandemic, many employers have shifted to the work-from-home model, leaving employees with extra hours to take up part-time projects or set up independent ventures to earn additional income. Infosys, for example, recently introduced a policy allowing employees to take up private gigs upon obtaining prior consent from the company. This more liberal approach indicates that companies are open to allowing employees to moonlight within a defined framework.
In conclusion, moonlighting is a recognized concept under the Indian service sector, but its legality is not entirely clear-cut. The prevailing employment laws do not regulate the practice, but employees must seek prior consent from their employers to avoid any potential legal or ethical concerns. Employers should exercise reasonable caution in laying down the terms of employment agreements, ensuring that any negative covenants related to moonlighting are substantiated and carried out for the purpose of safeguarding business interests.